IPCC Warns Body Worn Video is a Tool, Not Complete Solution
Body worn video (BWV) is not the panacea for policing, a senior figure at the Independent Police Complaints Commission has warned.
Speaking to delegates at the Police Federation conference, IPCC Commissioner Carl Gumsley cautiously welcomed officers wearing BWV to film incidents, but he stressed the camera was 'not a panacea'.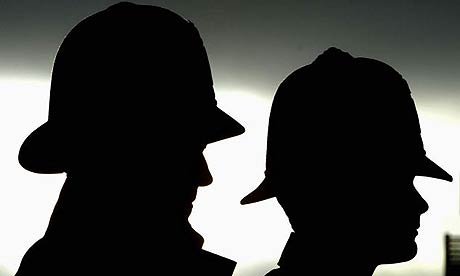 "It is a tool, not a complete solution," he added.
He said the IPCC was 'anxious' that the problems associated with body worn cameras did not outweigh the benefits. He said there are still questions to be answered around unjustified filming and the invasion of people's privacy particularly in some cultures.
Mr Gumsley said suspicions could be further 'fuelled' if the camera is not turned on or doesn't work. There are also issues surrounding the fact people complain about the police up to 12 months after an incident, but film footage is deleted after 31 days.
He said if questions were not answered it could lead to more criticism of the system. Mr Gumsley added that good training, using other evidence in addition to the footage and proper equipment would be essential to ensuring 'the negatives did not take overtake the positives'.
The Police Federation's Doug Campbell called the introduction of body worn video 'a no brainer', but added it must not be used to replace officers.
He said: "What happens when the money runs out? Will it be a choice of feet on the street or a camera? A camera supports us, but it doesn't make arrests. We need both."
Andy Marsh, chief constable of Hampshire police and national lead for body worn video said the camera acted as an 'independent witness' for  police officers and had received wide support from both officers and the public.  The presence of the camera has had a civilising effect on people leading to a fall in police assaults. The act of recording and commentating on their actions has also professionalised officers, said chief constable Marsh.
Hampshire is planning to deploy 2800 cameras to their front-line officers.
CC Marsh added: "It will change the criminal justice system for the better. I will be pushing for wider use of body worn video."
The news comes as Scott Ingram, Senior Principal Lawyer with Slater and Gordon, told delegates at the Police Federation conference that the increasing use of body worn video would encourage greater 'assessment of officers' decisions in court which put them in a 'vulnerable position' if they are prohibited from watching the footage.
Tags: body worn video, Conference, IPCC, Police Federation
---