Types of Crime Caught on Camera
In the early 2000's body cameras were initially met with suspicion from both police and public. Fast-forward to the shocking events of summer 2014 where a young black male was shot and communities erupted in waves of protest against the police both sides now demand body cameras on their streets.
This leads us to ask what types of crime are typically caught on camera, and what results video evidence has been able to produce in the pursuit of justice.
Craig Radbourne
Radbourne, 25, of Stanmore Gardens, Newport Pagnell, Buckinghamshire, was captured by the body camera worn by the female officer who was involved in this incident. Sergeant Kerry Lawrence's head was repeatedly banged on the ground, and has since made a full recovery.
Result: Radbourne pleaded guilty to a charge of assault causing actual bodily harm and was sentenced at Winchester Crown Court to three years in prison.
Leroy Moore
73-year-old South Carolina man Leroy Moore was arrested in December 2014 after an off-duty police officer found him in a vehicle in a parking lot viewing child pornography on a computer. An on-duty cop who was wearing a body camera attended the scene, and officials seized two computers and two thumb drives, which underwent forensic analysis by the state attorney general's office. Moore had been using free WiFi provided by a nearby business to download the illicit images.
Result: Sentenced to 6 years in prison after pleading guilty to one count of sexual exploitation of a minor
Michael John Gregory
A BBC panorama documentary focused on surviving domestic abuse showed how body cameras captured the effects Gregory had left on his partner after a recent beating. Officers wearing body cameras recorded the scene when they arrived at Gale Marmoy's home after she rang 999 pleading for help.
"They could see the emotion of how frightened I was. If they (police) had left that night and that camera wasn't on, and it had been a little bit later, they wouldn't have found me as they did, they would have found a body" said Gale, pictured below.
Result: Gregory was imprisoned for 10 years after pleading guilty to assault at Portsmouth Crown Court.
Unknown Persons
Siobhan Meade is blind and was regularly sworn at by bullies and nearly mugged, and so took to wearing a body camera so police could identify the culprits after being too scared to leave her house alone.
Writing for Comment is Free Meade said "these people made me doubt everything about myself and my worth. I felt pathetic because I couldn't defend myself or identify them, and it made me think about what would happen if I was physically attacked or even raped. I became a wreck, overwhelmed by dark thoughts."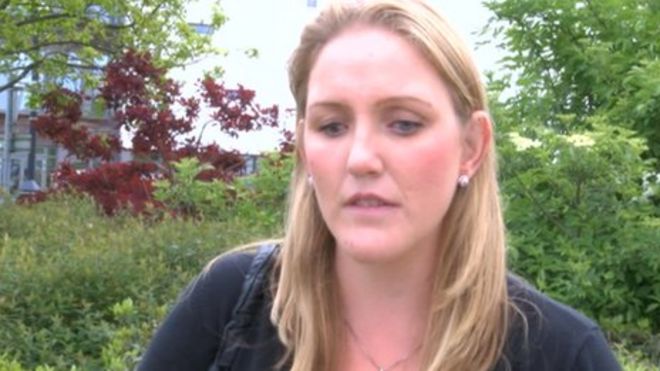 Result: "I was able to take footage to Hertfordshire police, who have been very supportive throughout. They identified some of the individuals involved, and after speaking to one of them, the abuse finally stopped."
John Kane
University of Central Florida student John Kane was arrested following what is described as a "rampage" after taking LSD and causing havoc on campus. After initially complying with commands from officers Kane later resisted, resulting in him being subdued after being shot by a Taser.
Result: Referral to student services/ considerable embarrassment.
As we can see body cameras illustrate the range of circumstances and crimes they come into contact with and no doubt some of the cases spoken about here, and those not included at this time, could have evaded the long arm of the law without such damning evidence from this technology.
Tags: Abuse, body camera, Caught, Crime, Police
---